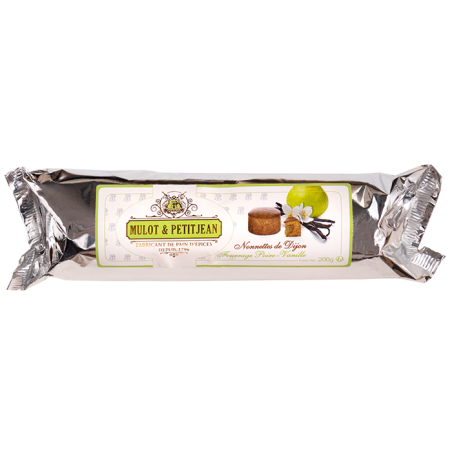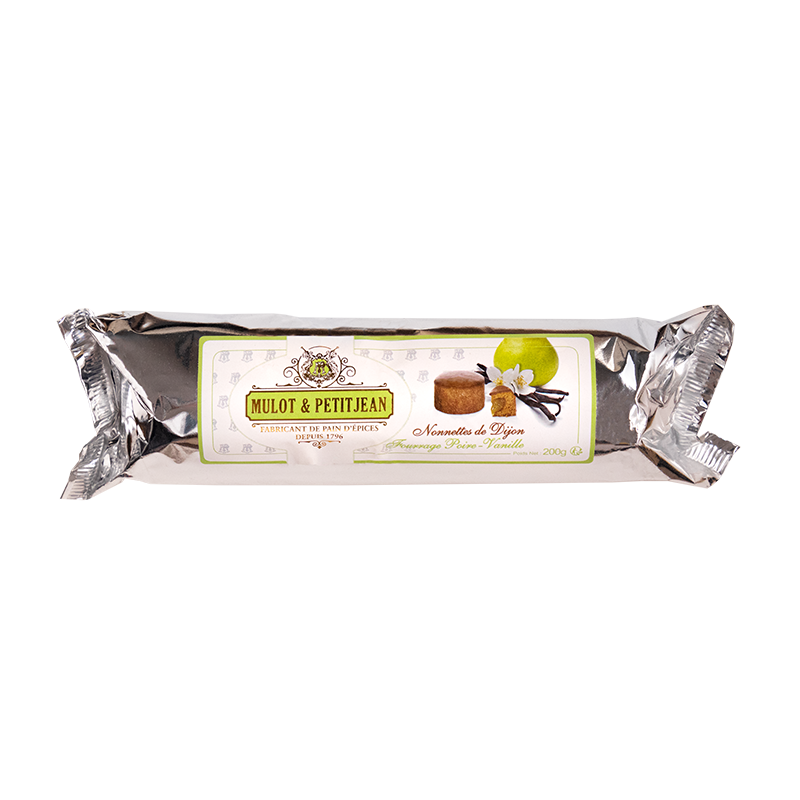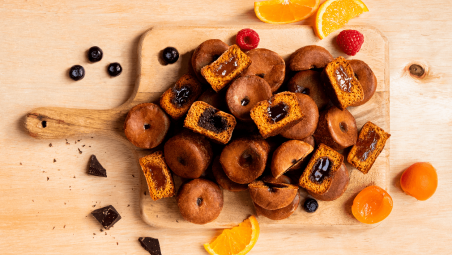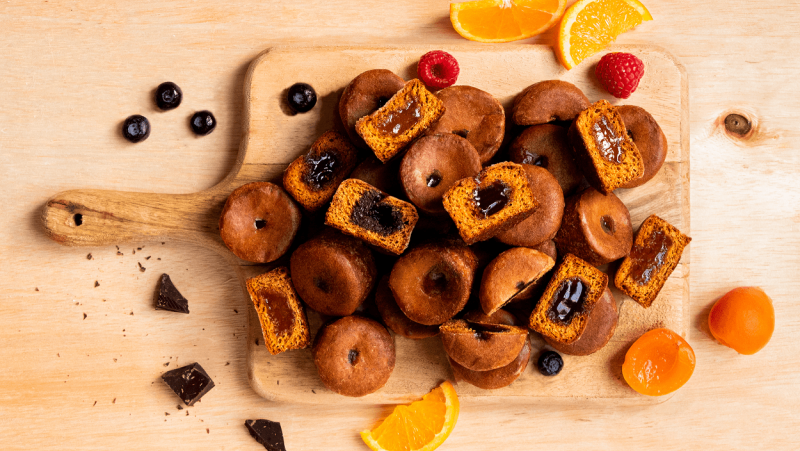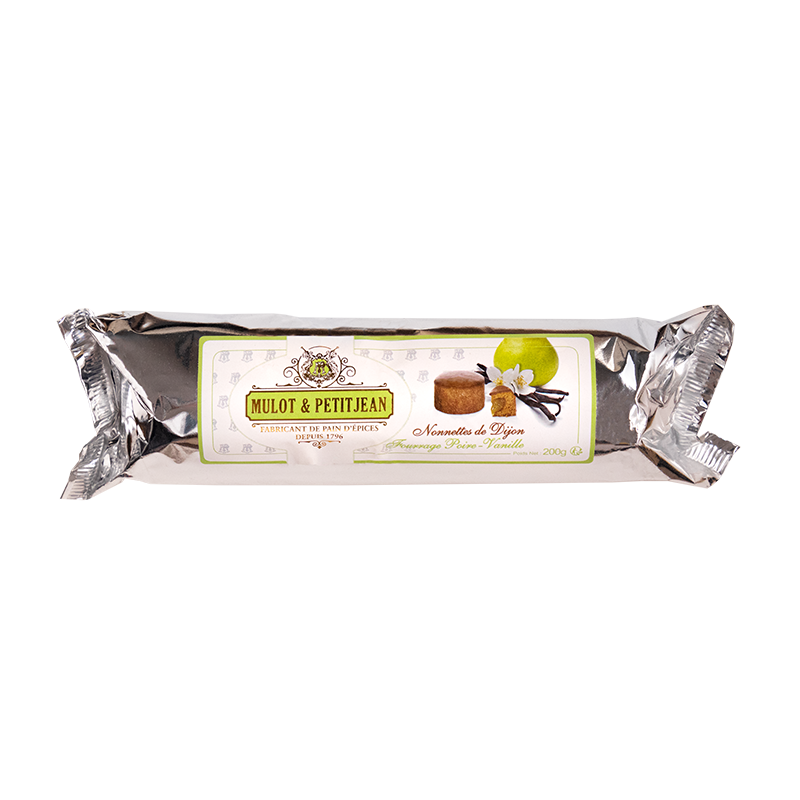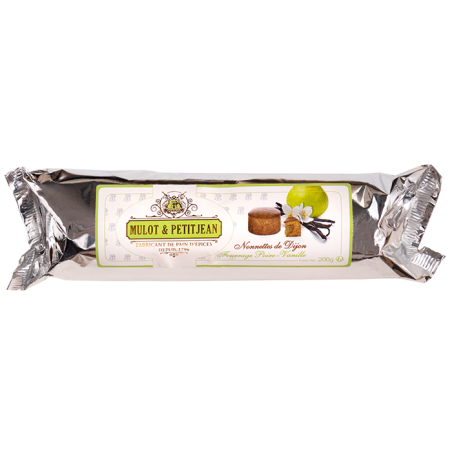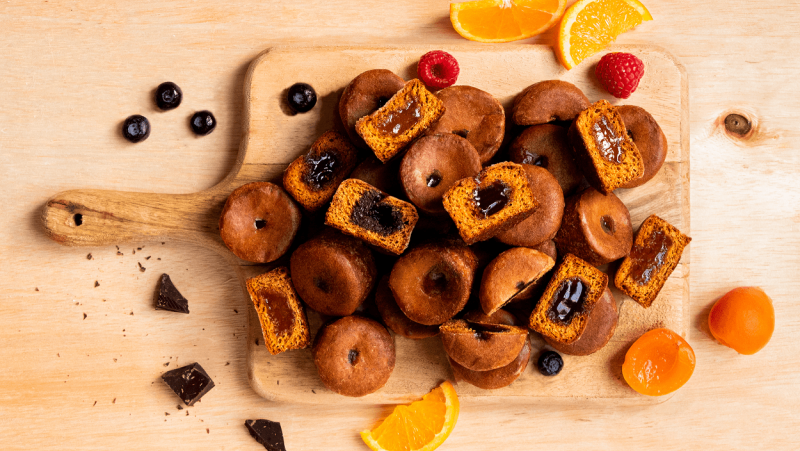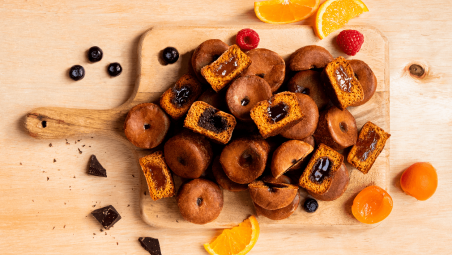  
6 NONNETTES OF DIJON PEAR VANILLA
Roll of 6 nonnettes of Dijon stuffed with pear & vanilla.
For lovers of original flavors, we have revisited the traditional nonnette de Dijon with a filling that is as delicious as it is surprising: pear-vanilla.
The famous Mulot & Petitjean nonnettes are made in the traditional way in Dijon according to an authentic and gourmet recipe that appeals to all generations.
La nonnette is THE ideal partner for snacks or other gourmet moments of the day: tea break, coffee break, dessert...
Let yourself be tempted by other tasty nonnette fillings: orange, blackcurrant, apricot, raspberry, chocolate, caramel, pear-vanilla.
To limit the drying out of the product between several consumptions, place the remaining nonnettes in an airtight box, at a temperature between 15°C and 25°C. Consume soon after opening.
Ingredients: WHEAT flour (Origin: France), pear-vanilla jam 26% (EU/non-EU origin) (glucose syrup, pear puree (40%*), sucrose, concentrated lemon juice, gelling agent (pectins ), vanilla extract (<1%) , vanilla pod), honey 21% (Origin: EU), invert sugar syrup, sugar, baking powders (sodium carbonates, ammonium carbonates), EGG yolk (Origin: France, eggs from free-range hens), natural orange flavor. *% Expressed on jam.
Possible traces of nuts: ALMOND.
Average nutritional values ​​per 100g: Energy: 1464kJ / 345kcal - Fats: 2.4g of which saturated fatty acids: 0.6g - Carbohydrates: 76.1g of which sugars: 42.8g - fibers: 1.8g - Proteins: 4.1g - Salt: 0.41g .
Net weight: 200g
NUTRISCORE: C
SORTING INSTRUCTIONS: Plastic film + sorting bin
No customer reviews for the moment.