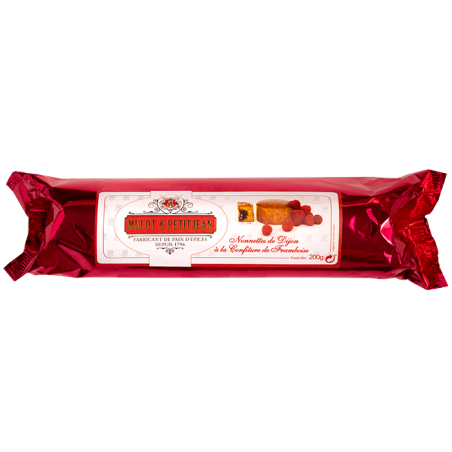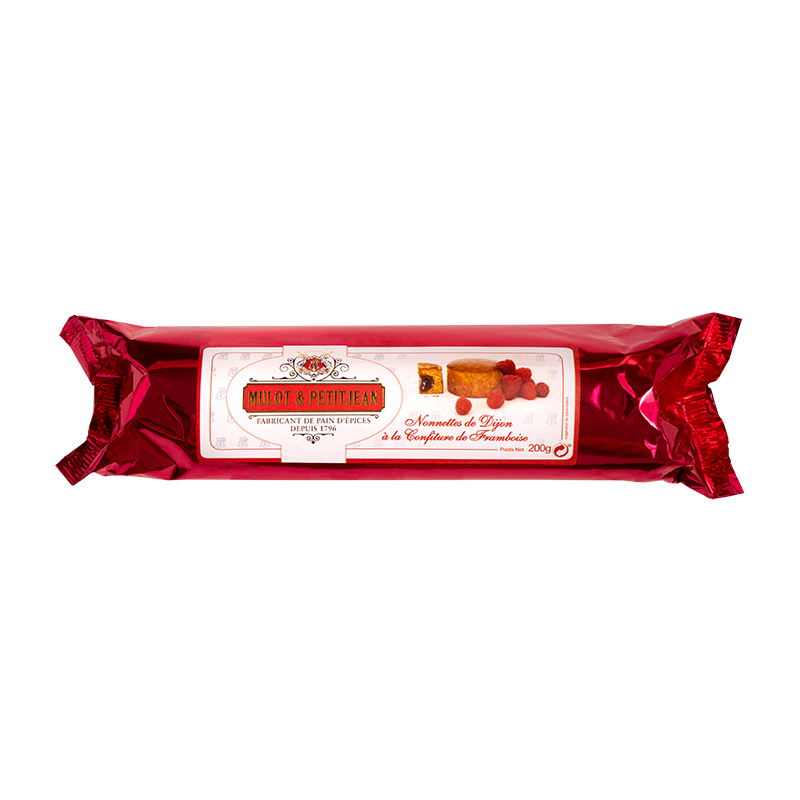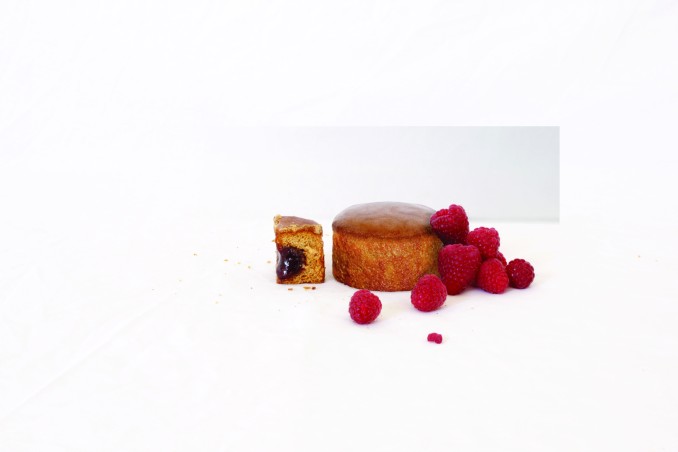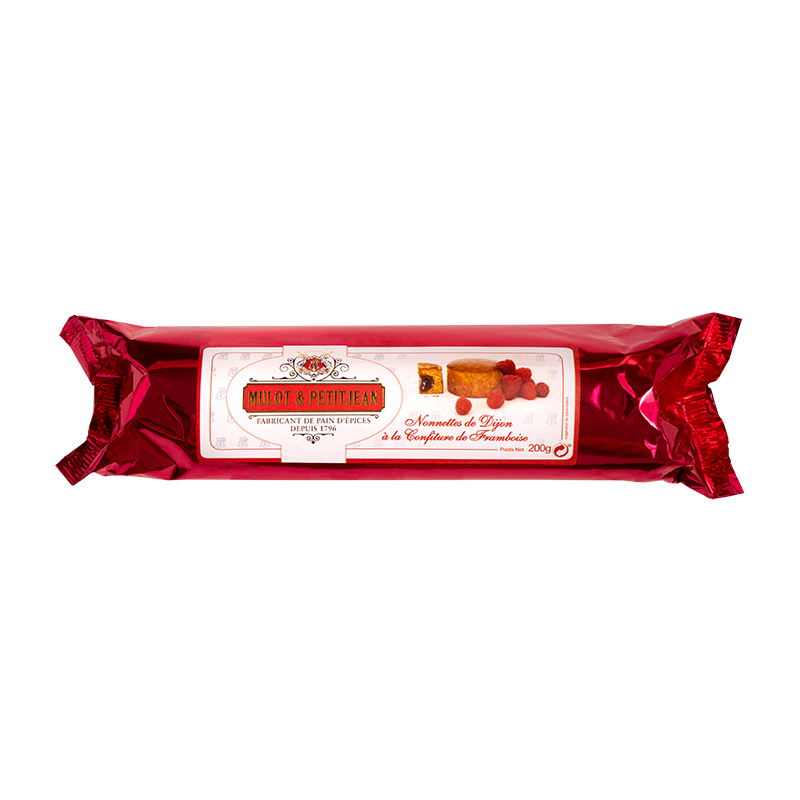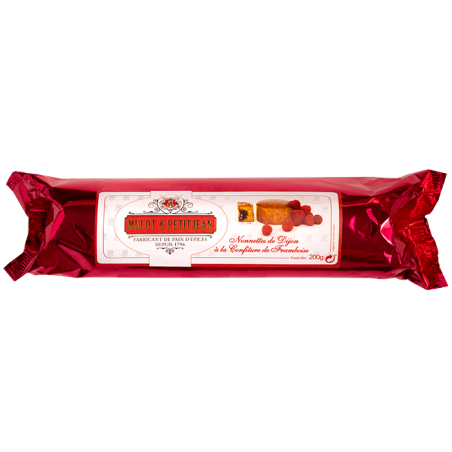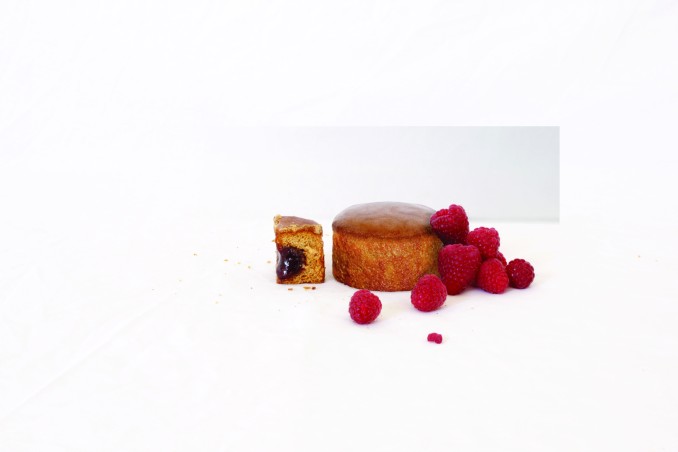  
Nonnettes with raspberry filling
6 nonnettes of Dijon filled with raspberry jam.
Discover the traditional Nonnette of Dijon with a delicious raspberry heart. The nonnette is a round gingerbread filled with jam. The raspberry jam gets married extremely well with the gingerbread.
"A fat-free muffin"... that's how we call the nonnette at home Mulot & Petitjean. Its recipe has been unchanged for decades: wheat flour, honey and raspberry jam make up this tasty round of spice bread.
All our nonnettes are made in our historic factory in Dijon, France.
The delicious raspberry filling will please everyone. Young and old, the nonnette is the ideal partner for gourmet moments of the day: tea break, coffee break, dessert, snack...
Let yourself be tempted by other tasty nonnette fillings: orange, blackcurrant, apricot, caramel, chocolate, lemon, pear-vanilla, and even in mini format!
To limit the drying out of the product between several consumptions, place the remaining nonnettes in an airtight box, at a temperature between 15°C and 25°C. Consume soon after opening.
WHEAT flour (WHEAT) (Origin: France), raspberry puree jam 26% (Origin: EU outside EU) (sugar, raspberry puree (9.1%), fructose glucose syrup, gelling agent (pectins), correctors acidity (citric acid, trisodium citrate)), honey 21%, invert sugar syrup, sugar, baking powders (sodium carbonates, ammonium carbonates), EGG yolk (Origin: France, eggs from hens reared outdoors), natural orange flavor.
Possible traces of nuts: ALMOND.
Average nutritional values ​​per 100g: Energy: 1463kJ / 350kcal - Fats: 0.9g of which saturated fatty acids: 0.7g - Carbohydrates: 80.6g of which sugars: 42.8g - Fibre: 1.8g - Protein: 4.0g - Salt: 0.44g.
Net weight: 200g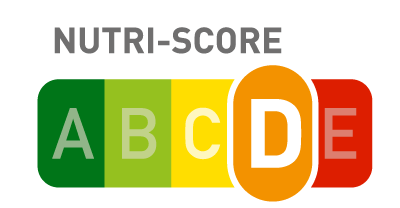 Plastic film + sorting bin
No customer reviews for the moment.