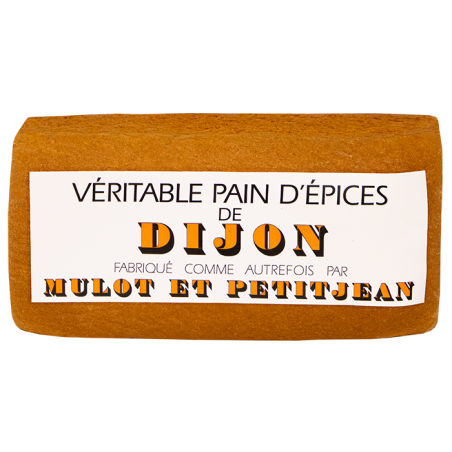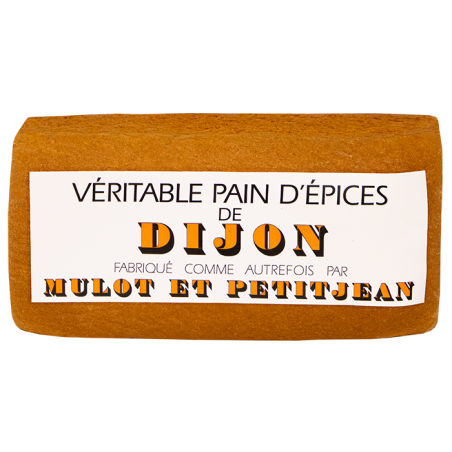  
Half unsliced gingerbread strip
Discover our traditional Dijon spice bread in half-band format
- nature spice bread
- net weight 180g
The traditional recipe for over 225 years in half-band format, produced in Dijon.
Plain, in the kitchen, as a dessert, on toast or for breakfast... give flavor to your simplest meals by adding gingerbread.
This low-fat gingerbread has a long shelf life. Once opened, close it tightly or put it in a storage bag (plastic) to keep its texture and freshness. Store it at a temperature between 15°C and 25°C.
If your gingerbread should dry out, don't throw it away! Reuse it in breadcrumbs in a dessert, in a sauce or toast it...
Ingredients: WHEAT flour (Origin: France), honey 32% (Origin: EU), invert sugar syrup (Origin: France), EGG yolk (Origin: France, eggs from free range hens) , baking powders (sodium carbonates, ammonium carbonates), natural lemon flavoring, natural anise flavoring.
Possible traces of nuts: ALMOND.
Net weight: 200g
NUTRISCORE: C
SORTING INSTRUCTIONS: PLASTIC FILM + LABEL + SORTING BIN
No customer reviews for the moment.