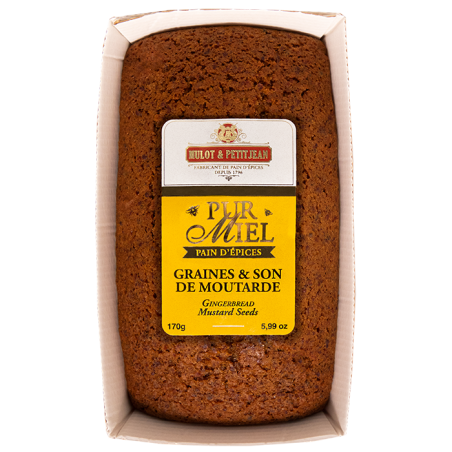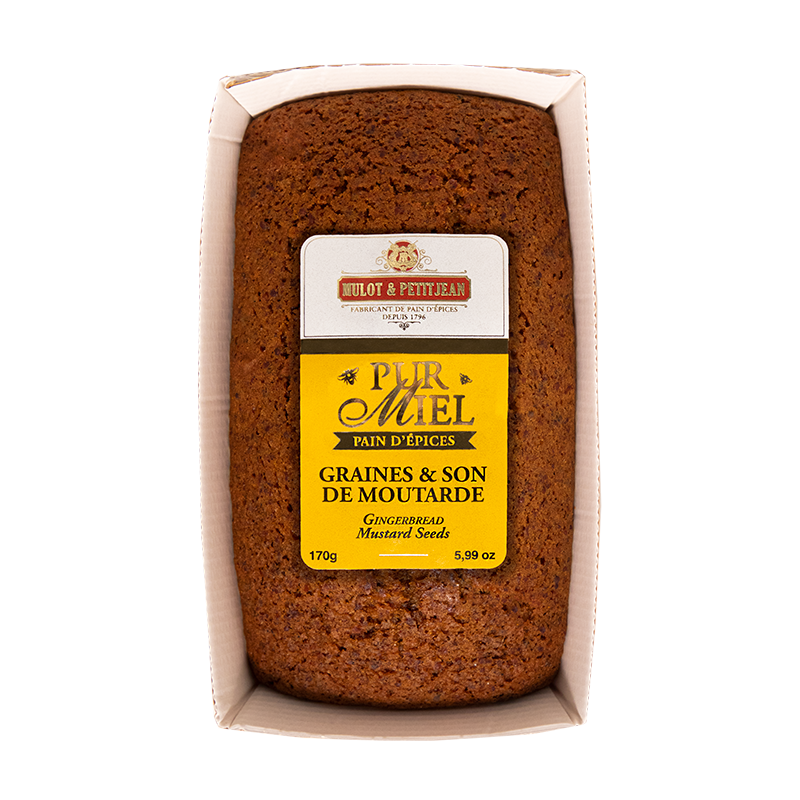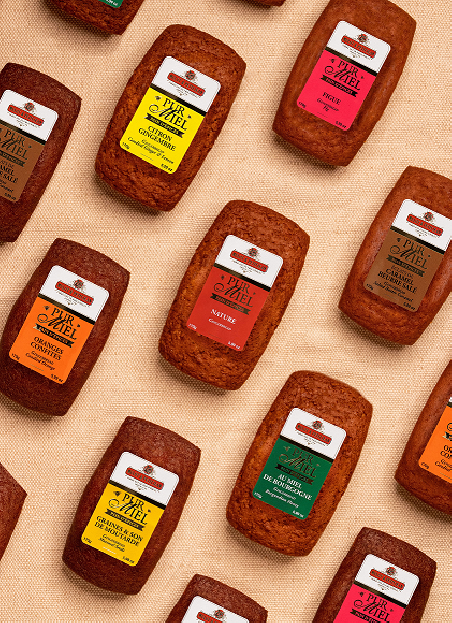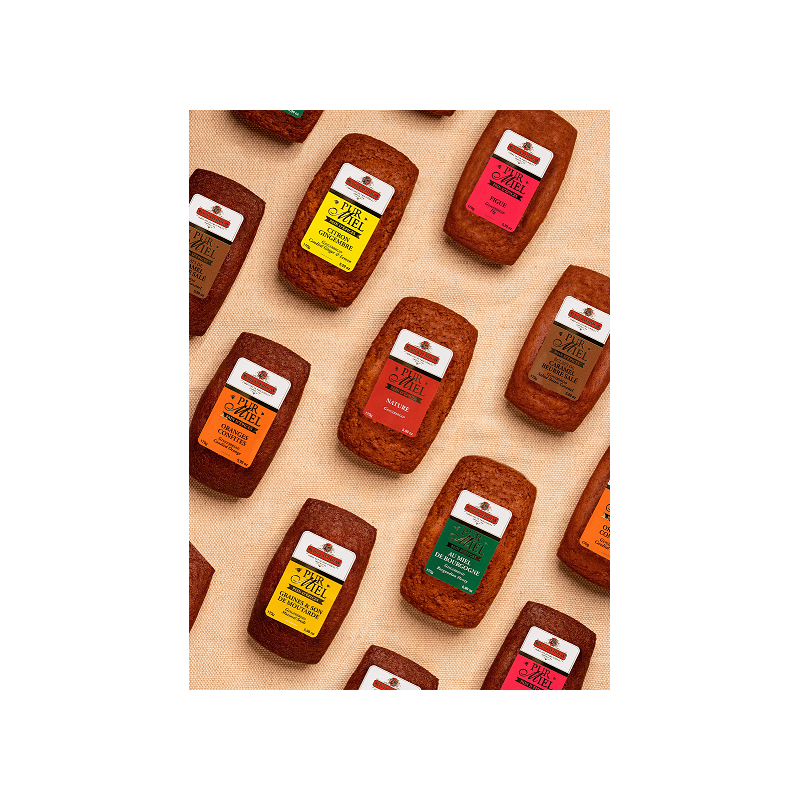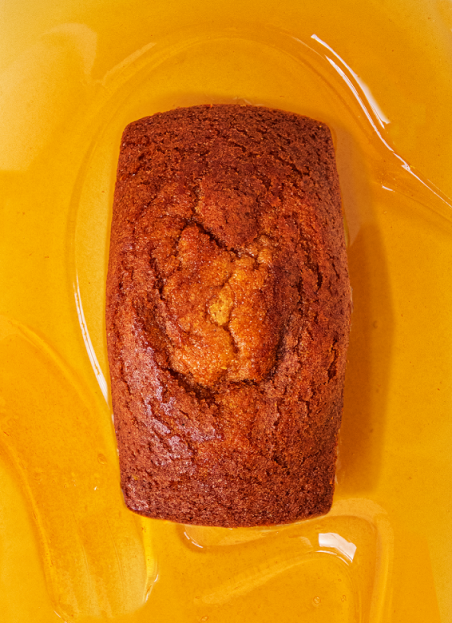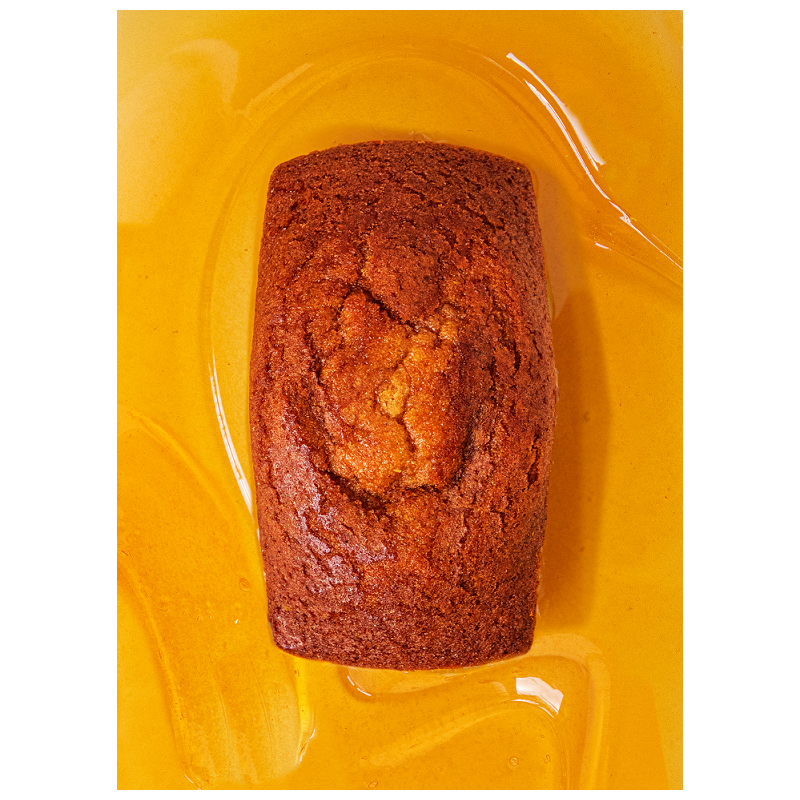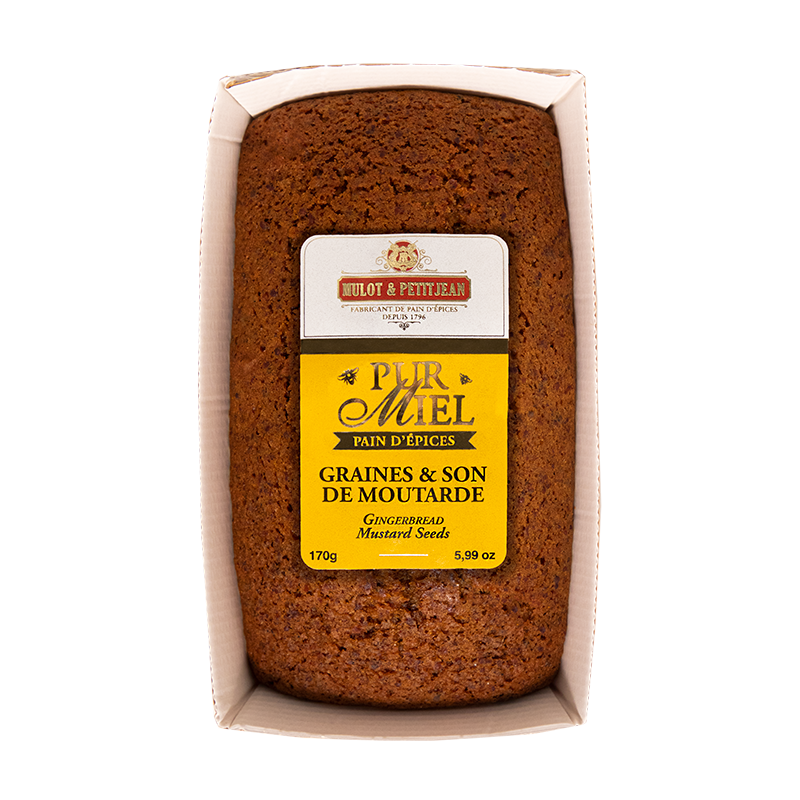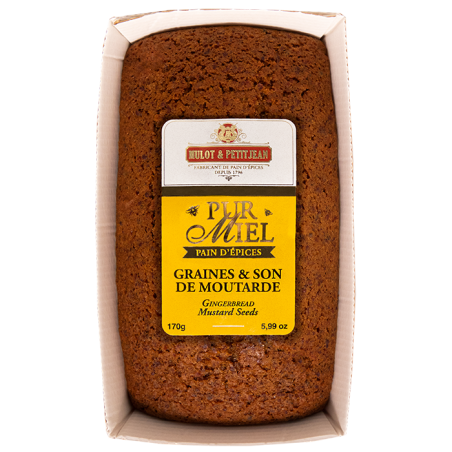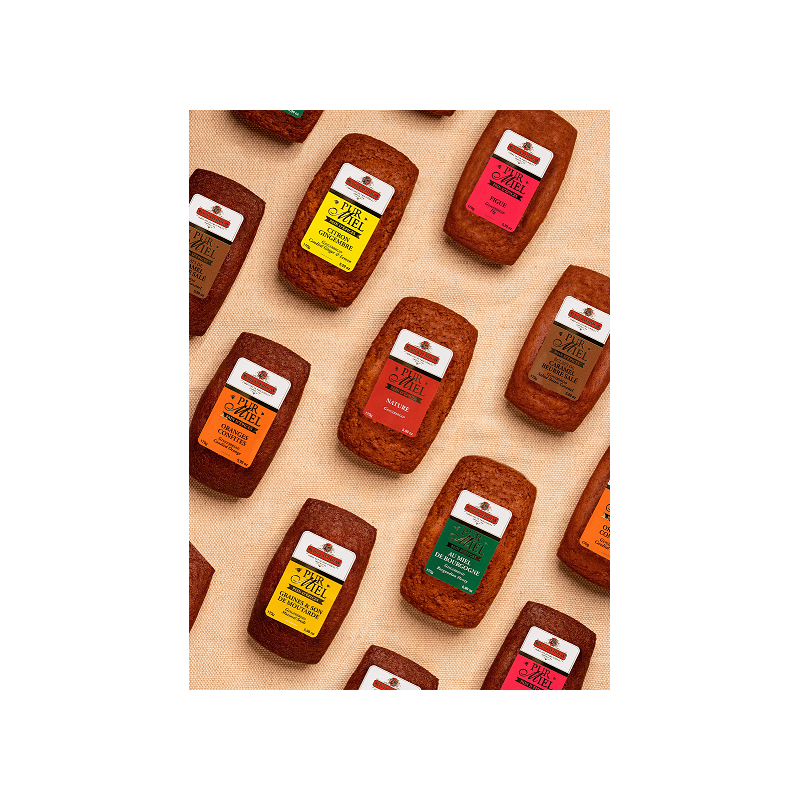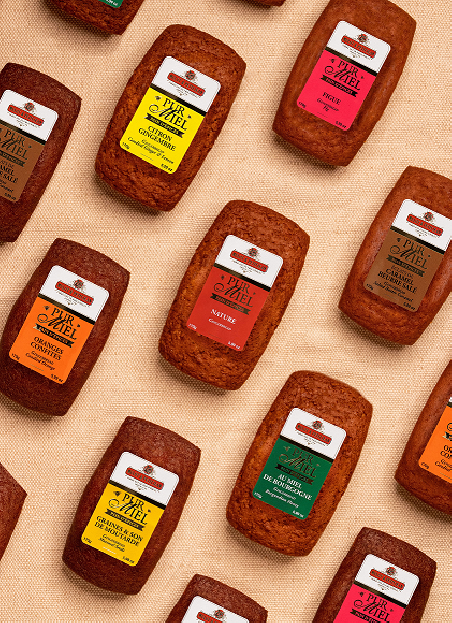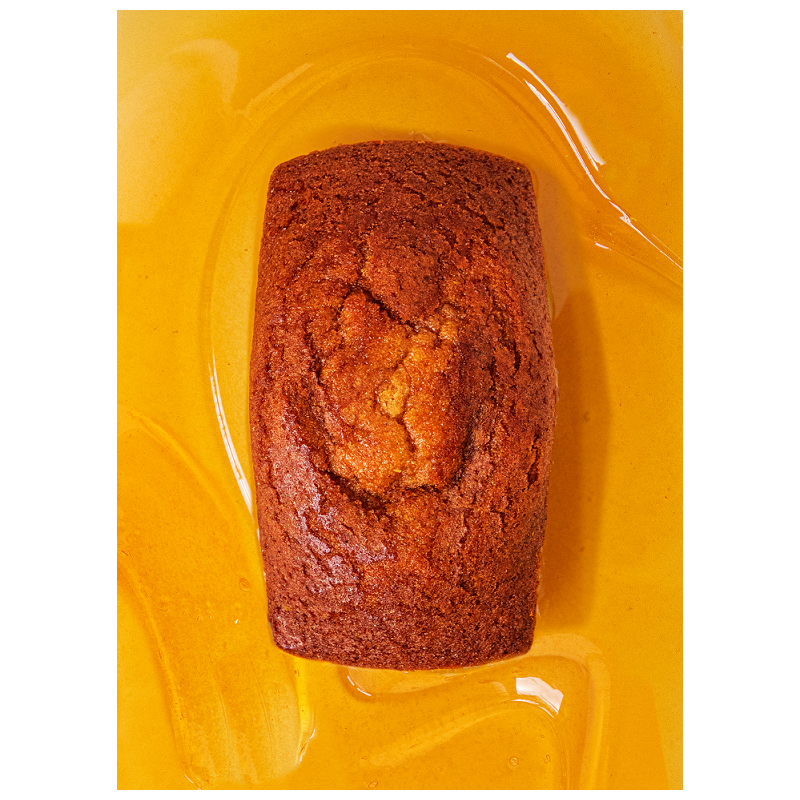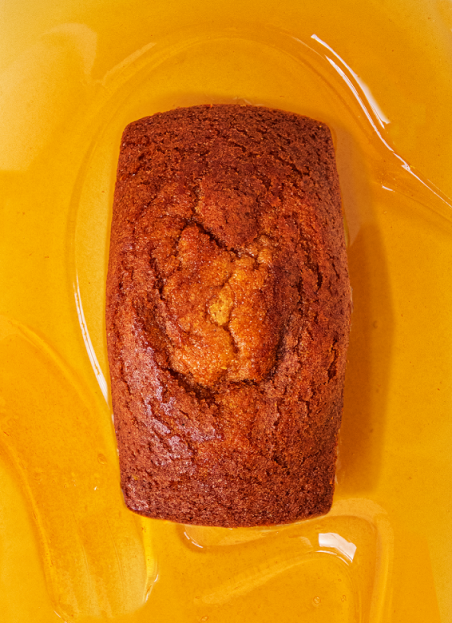  
Pure honey gingerbread with seeds and mustard bran
In a very practical format (barquette 170g), the tasty taste of this pure honey spice bread in fact the essential partner of the gourmet breaks of young and old.
Find two specialities dijonnaises gathered in the same product: the seeds and mustard sound present in this gingerbread are derived from the fallot, France's oldest family mill, based in Beaune.
This gourmet spice bread is perfect for a gourmet break.Enjoy without special occasion and at any time of the day.
There are also various recipes (Oranges confites, Ginger Citron, Caramel butter salted, fig, Honey of Burgundy, Nature).
How to keep your product after opening?
Refer to the packaging
Place the product in plastic storage bag or a hermetic box
Keep it at a temperature between 15°C and 25°C
Consume it quickly after opening
Honey 49% (Origin: EU), SEIGLE flour (Origin: France), MOUTARDE 6,5% (SULFITES), FROMENT flour (BLE) (Origin: France), OEUFS yellow (Origin: France, eggs from high air chickens), Burgundy mustard seeds 3%, Sodium powder, spices, pepper.
Possible traces of FRUITS A COQUE (AMANDES), SOJA, MOUTARDE, SESAME.
Average nutritional values per 100g: Energy:1345kJ / 318kcal - Grass matter: 3,8g including saturated fatty acids: 0.9g - Glucides: 62g including sugars: 32g - Proteins: 4,4 g - Salt: 0.9g.
Net weight: 170 g
NUTRISCORE: C
SORTING INSTRUCTIONS: Plastic film + barrel + sorting tray
No customer reviews for the moment.