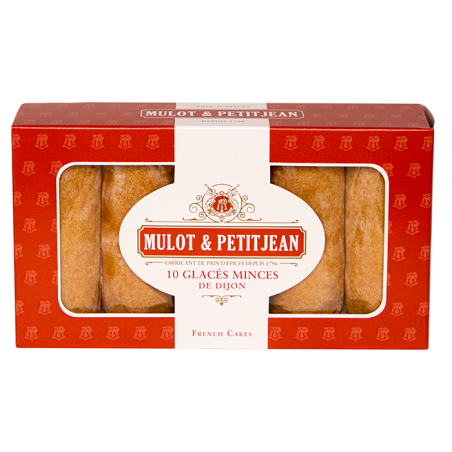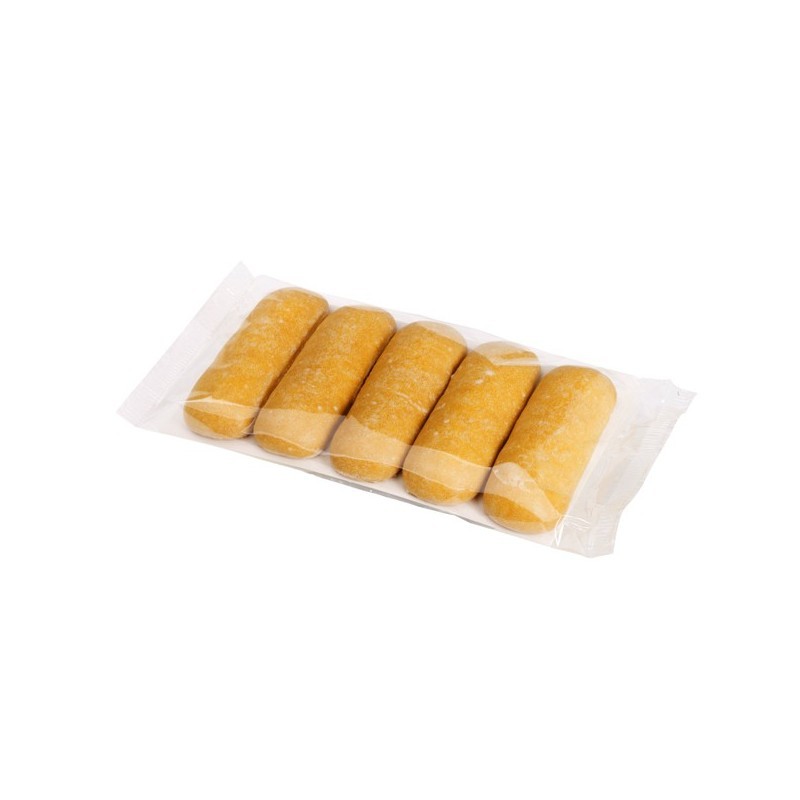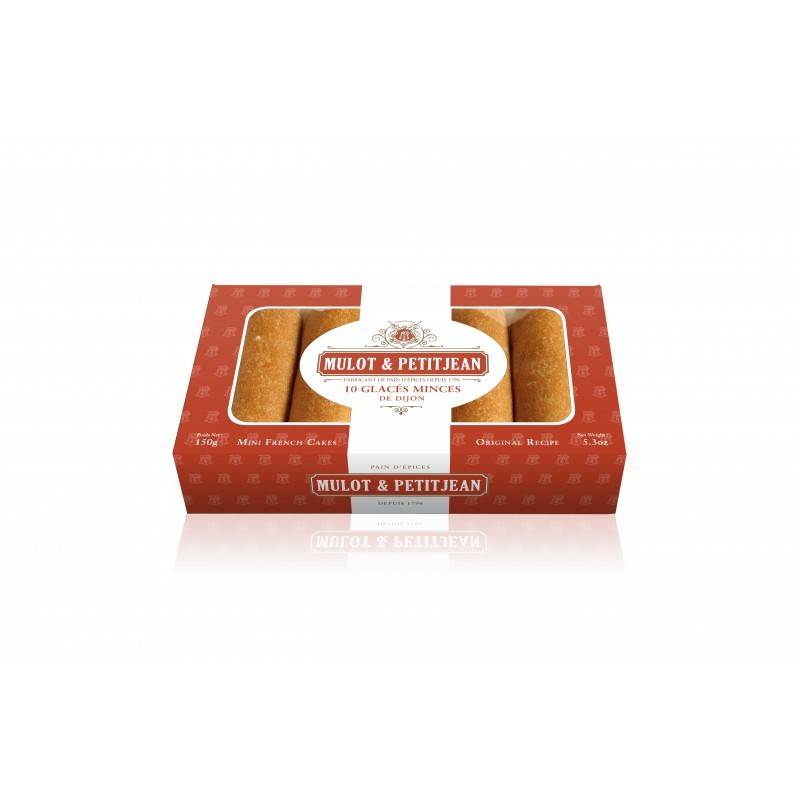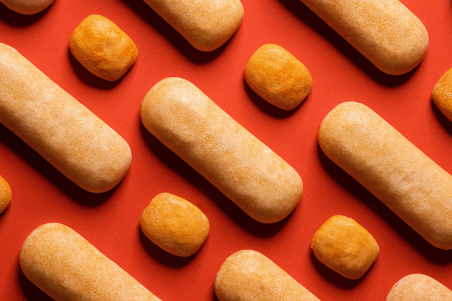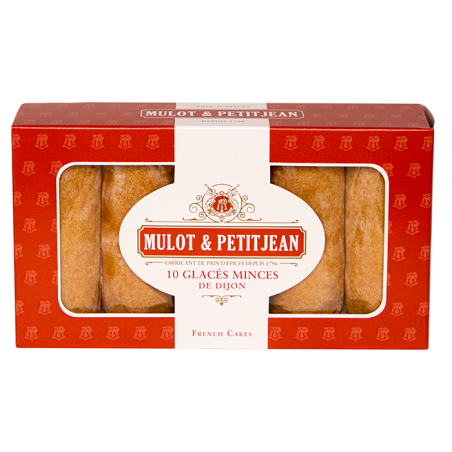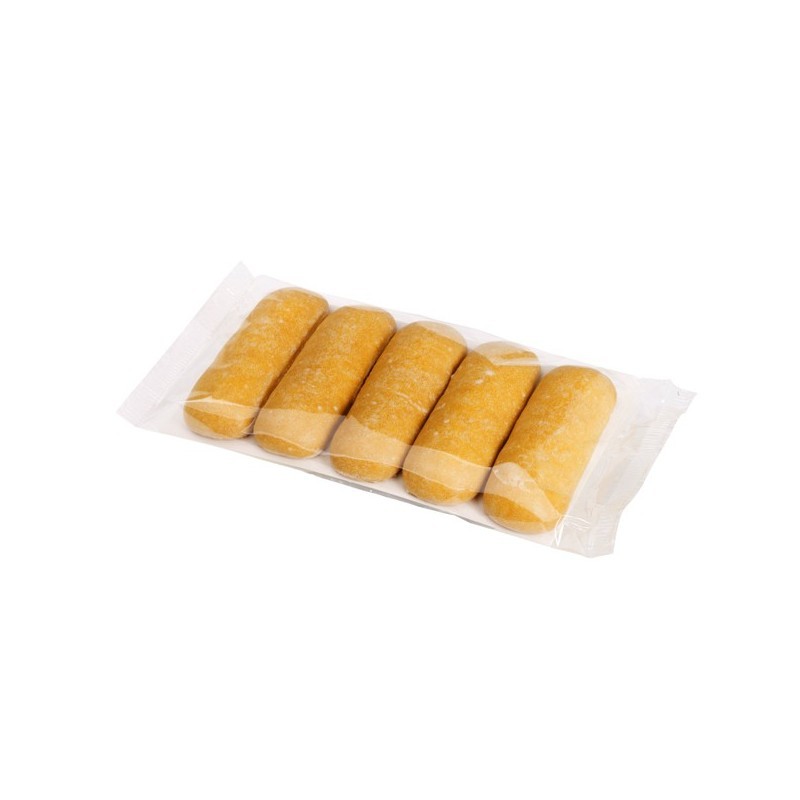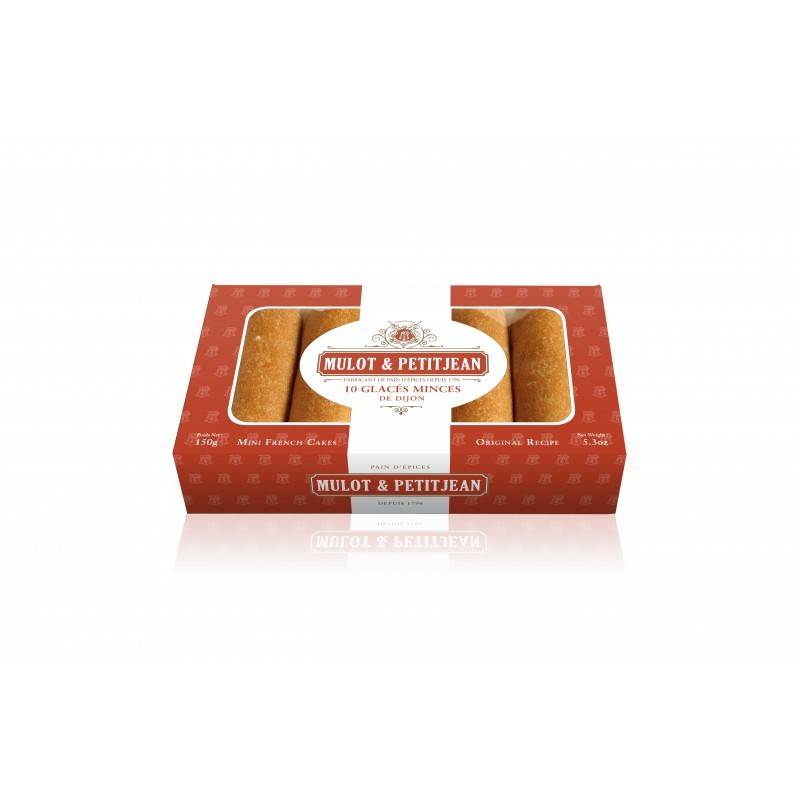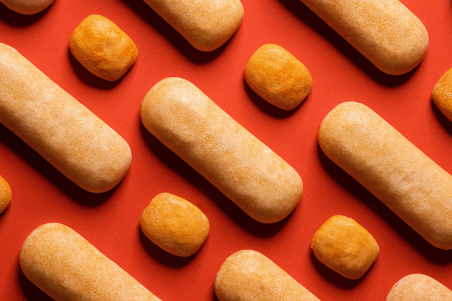  
10 Golden Glacés Minces
The thin ice is a dry product based on spice bread.It is covered with sugar glazing.
Made from simple ingredients (froment flour, honey, egg yolks), without artificial flavours, ice cream is a traditional gourmet of the home Mulot & Petitjean.
Box of 10 golden thin iced in 2 bags of 5 golden iced Mulot & Petitjean individually packed in transparent cellophane.
The Glacés minces can accompany them gourmet breaks, fill the small hollows, or serve it making delicious desserts like a cart.
Some love to soak them in coffee at breakfast, others prefer natures alongside a tea or as a dessert accompanied by an ice ball.
Keep them at room temperature, away from light, moisture, oxygen, in the original packaging.
To consume quickly after opening.To limit the drying of the product between several consumptions, place the remaining ice cream in a hermetic box at a temperature between 15°C and 25°C
Ingredients: fROMENT flour (wheat)( Origin: France), honey 27% (Origin: EU), inverted sugar syrup, sugar, lifting powders (sodium carbonates, ammonium carbonates), Egg yolk (Origin: France, eggs from high air chickens), natural lemon flavour, natural anise aroma.
Possible traces of nuts : ALMOND.
Average nutritional values per 100g: Energy: 1556kJ / 367kcal - Grass matter: 1.1g including saturated fatty acids: 0.4g - Glucides: 83g including sugars: 45g - Proteins: 5.4g - Salt: 0.5g.
Net weight: 150 g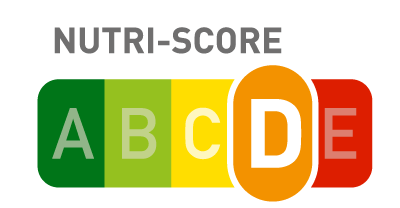 Plastic film + cardboard + case + sorting bin
No customer reviews for the moment.